List of all of our Reputed Lawyers
"There is no one who loves pain itself, who seeks after it and wants to have it, simply because it is pain."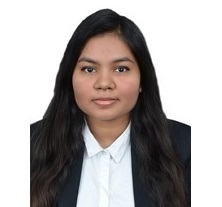 DEEPIKA GAUTAM
Corporate Lawyer
Deepika Gautam completed her B.B.A, LL.B. from NLU Odisha in the year 2020 and also holds LLM degree in Intellectual Property Rights and Business laws from NLIU Bhopal.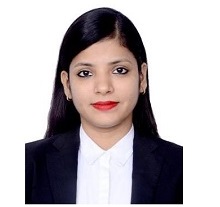 MANISHA WADHWA
Company Secretary
A Qualified Company Secretary and a Graduate in Law and Commerce with overall work experience of around 4 years,advices various clients on Company Law and Secretarial Matters including compliances and audits. She also advises and carries out incorporation of entities, FDI, ODI, RBI related matters and compliances, Corporate Governance matters, policies, transactional documents including M&A and corporate agreements. She also conducts secretarial due diligence and undertakes liaison on behalf of wide range of clients before various regulatory authorities.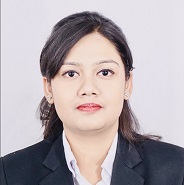 TIASHAA CHATTERJEE
Corporate Lawyer
Tiashaa has completed her BA.LLB(Hons) from National Law University Odisha and is currently working in the Corporate Team with the Firm. She has a keen interest in General Corporate and regularly advises clients on General Corporate transactions as well as Corporate Advisory. Skilled in legal compliance, drafting, and negotiation, she is also acting as a "Virtual In House Counsel" to certain clients wherein she provides day-to-day legal support for the preparation of agreements/documents, while simultaneously also checking whether their transactions are legally compliant.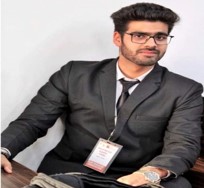 SHOBHAN SACHDEVA
ASSOCIATE -LITIGATION
Shobhan has completed his BBA- LLB (Hons.) and LLM in Corporate Laws from the Northcap University, Gurugram. He possesses thorough knowledge of drafting, pleadings, appearing and conducting matters before the High Courts, District Courts and various other Forums/Tribunals. Apart from being a part of some major litigation matters, he is also capable in handling matters relating to Trade Mark Laws as he had developed an inclination towards it. Shobhan believes that client handling is one of the most important techniques that he continually emphasizes to work upon.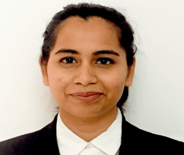 KANISHKA GAUTAM
Off - Counsel -LITIGATION
Kanishka Gautam, is a graduate in Bachelor in Management Studies from Shaheed Sukhdev College of Business Studies from the University of Delhi. She earned her LL.B. from Campus Law Center, and her LL.M. from National Law Institute University, Bhopal, wherein she was honored with Dr. Ajay Dubey & Dr. Animesh Dubey Gold Medal. Her practice areas include civil and criminal litigation.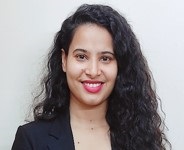 SWATI DUBEY
ASSOCIATE- PoSH (Prevention of Sexual Harassment) VERTICAL
Swati Dubey, a PoSH Consultant, Company Secretary, Law Graduate and Masters in Commerce having an experience of more than seven years with Corporates and Legal firms. She has significant industry experience majorly with Listed Companies, and guides clients on complying with the various corporate laws and ensures that a company operates in accordance with statutory and legal provisions. She is also acting as an External Member in Internal Complaints Committee ("ICC") of various companies.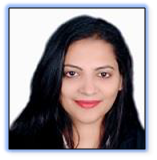 HARSHITA KUMARI
Company Secretary
Harshita is an associate member of the Institute of Company Secretaries of India and a graduate in commerce, advises various clients on corporate governance, foreign direct investment, overseas direct investment pursuant to Foreign Exchange Management Law and trademark related matters, ensuring timely compliances with various statutory and regulatory bodies. She also conducts secretarial due diligence and undertakes liaison on behalf of the clients before various regulatory authorities.
Get Free Consulation for your case
Get Free Consultation now, fill in the form and we will get back to you as early as possible…